The SEO world is constantly changing and evolving. It can be hard to keep up --- especially if you don't normally follow the field and you're busy running a business.
But regardless, Google's algorithm continues to get smarter. Its goal is to give the searcher the best possible answer to the query.
So if you want your business to show up on Google when a searcher is looking for a service that you offer in your area, you're going to want to understand what factors figure into what will show up.
Below we'll take a look at two major factors that affect local search ranking --- and how you can improve your visibility.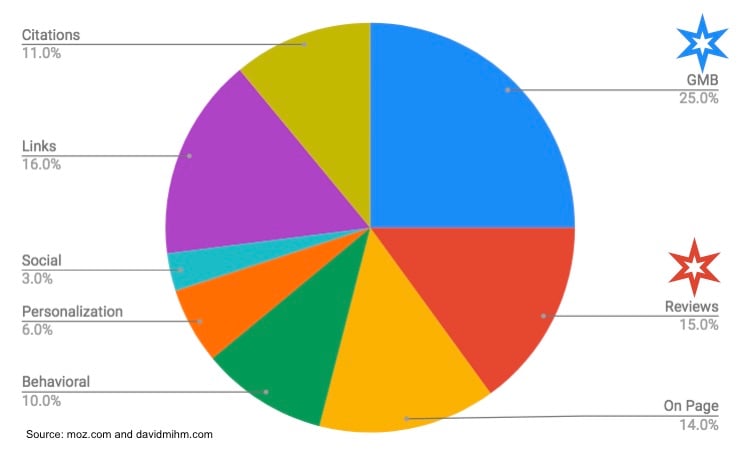 Notice that the combination of GMB (Google My Business) and Reviews make up 40% of the pie. Both these slices have increased dramatically in just the past 12 months. GMB is up 31% and Reviews are up 18%.
This is good news. Why? Because these are two areas that you can take control of right away and start advancing your web presence.
How?
#1. Make sure that you have access to your Google My Business page and that you've filled out ALL of the fields available. Add tons of great pictures of your office, work you've done, your team members, etc. All info on here should be 100% accurate and current. Remember --- this is the first place a new customer will be interacting with your brand --- so make a good impression.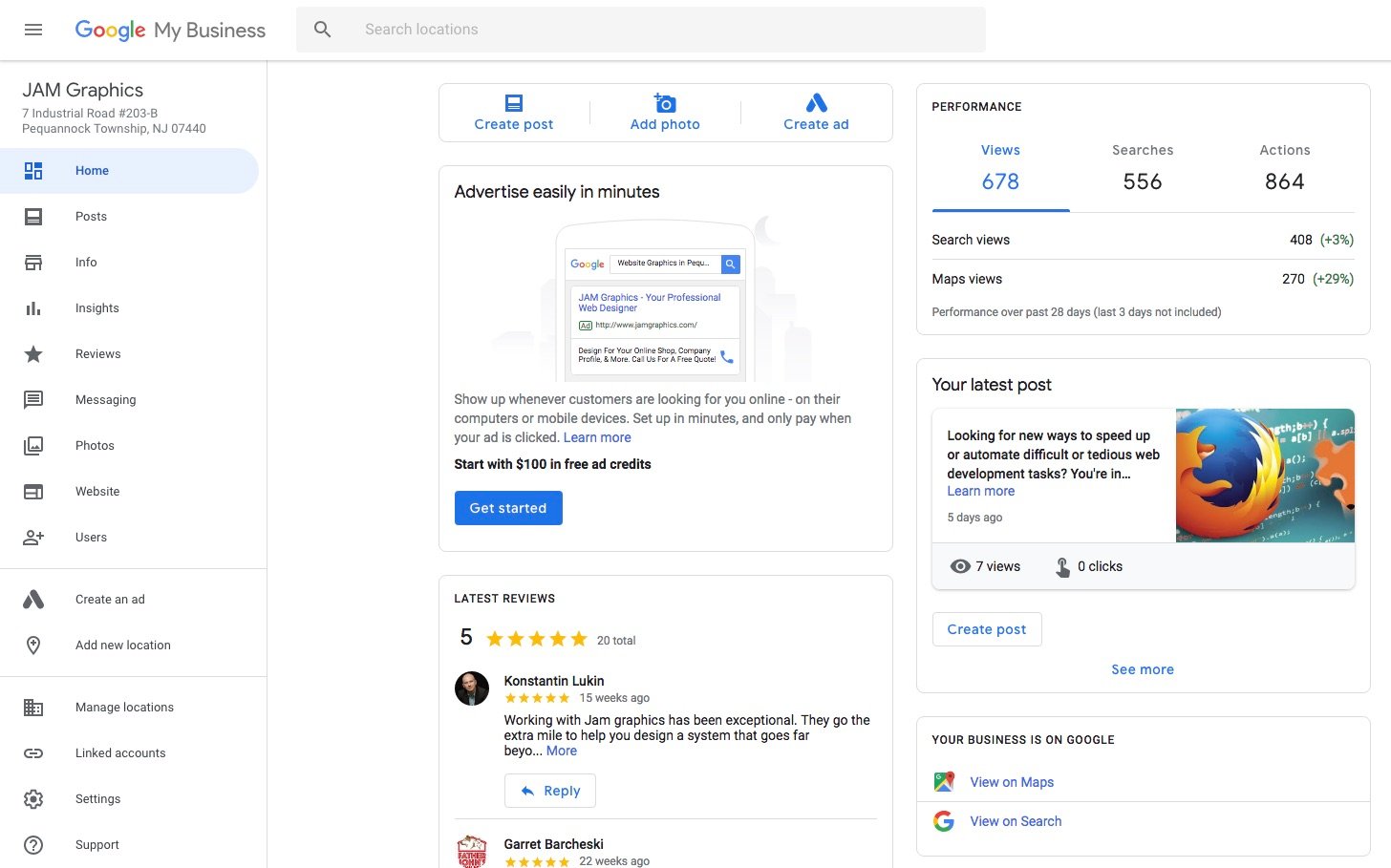 #2. Get plenty of detailed positive reviews on Google. Ask happy customers to leave feedback. Use a review management platform to automate the process. Respond to these reviews on Google by saying thank you, or by courteously addressing and rectifying any negative comments. You can also try and get more reviews to other platforms like Facebook, Home Advisor, Yelp, etc. This will help too. But the absolute most important takeaway is that you get lots of reviews on Google My Business. Customers really do read these and the image you project here (or don't) can make or break you. Pro tip: customers can also post photos with their reviews --- so please encourage that as well.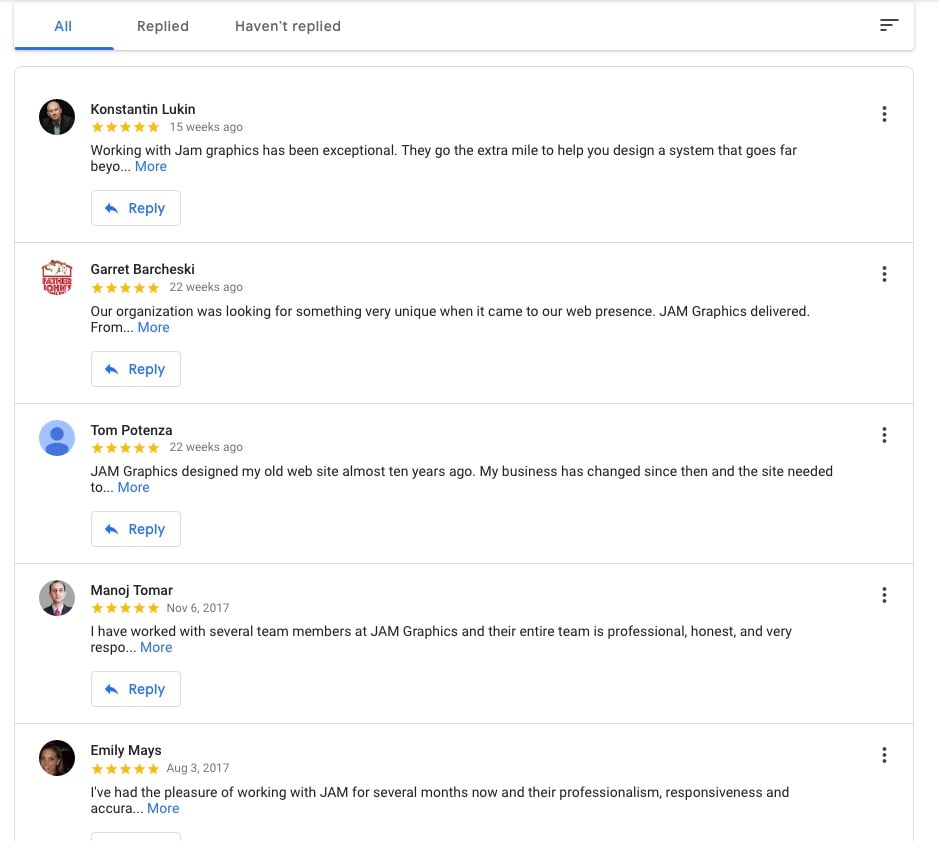 These are just two pieces of a local SEO marketing plan. But they are two large slices of the pie that you can take on right away.

Other important factors include how many quality links you have pointing to your website, your local citations on sites like Google, Facebook, Yelp, and Bing, and on-site metrics like keywords, images, quality of information and site speed and performance.
You don't need a huge budget to get started with local SEO. You can design a small plan yourself, or work with an agency to craft one tailored to your needs.
Need help getting access to Google My Business? Need ideas on how to generate reviews?
We're always here to help.
Key takeaways:

Get on GMB right away!
Start using Google Posts immediately

Seed your Q&A

Post Photos & Videos

Complete all fields

Promote engagement
Care about your reviews!

Total number of reviews, review score, review velocity

Encourage customers to leave detailed, keyword-rich reviews

Respond! Your customers will be notified.

Diversify (Google, Facebook, Yelp, HomeAdvisor, etc.)

For more information, check out the MOZ Whiteboard Friday on this topic.