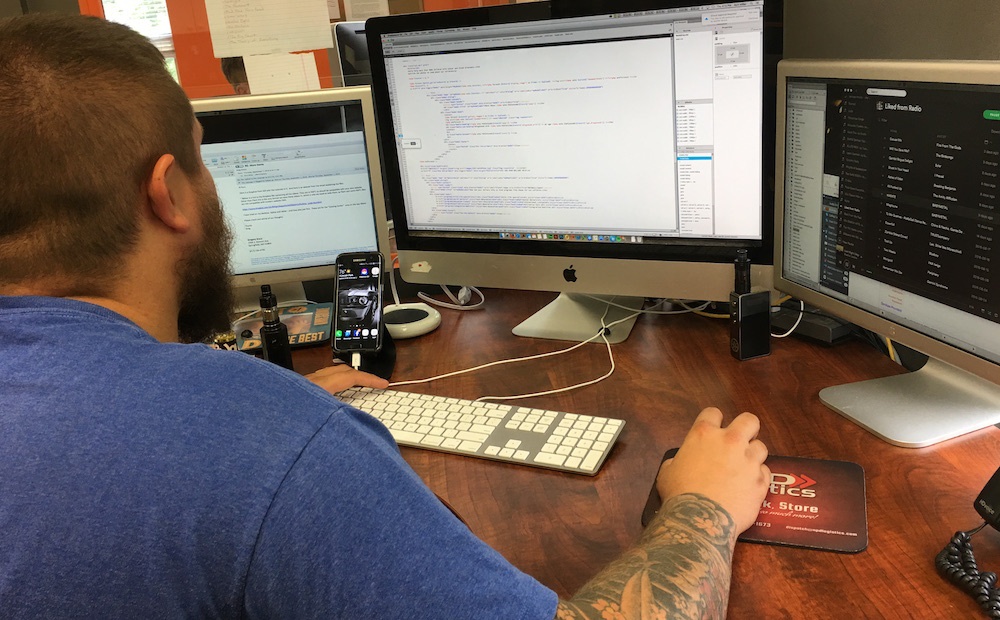 Not once did I ever think about moving on from JAM Graphics, but alas, the time has come to say goodbye to the company that welcomed me into its ranks almost seven years ago. They say if you love what you do, you'll never work a day in your life. Well, I truly enjoyed what I did at JAM Graphics. Starting out as a Jr. Web Designer back in March of 2011, I was fresh out of college, new to the professional web design world, and eager to prove myself. I was JAM's first real employee, so in a way me and the company were starting fresh together. John had been in business by himself working out of his basement until I came into the picture. He rented a small back room from a local real estate company that was the perfect size for two people.
Looking back at my almost seven years with JAM, I started out building small informational websites and handling the small stuff to take some of the workload off of John so he could focus on the bigger more advanced projects we were trying to reel in. During that time is where I learned most of what I excel at today.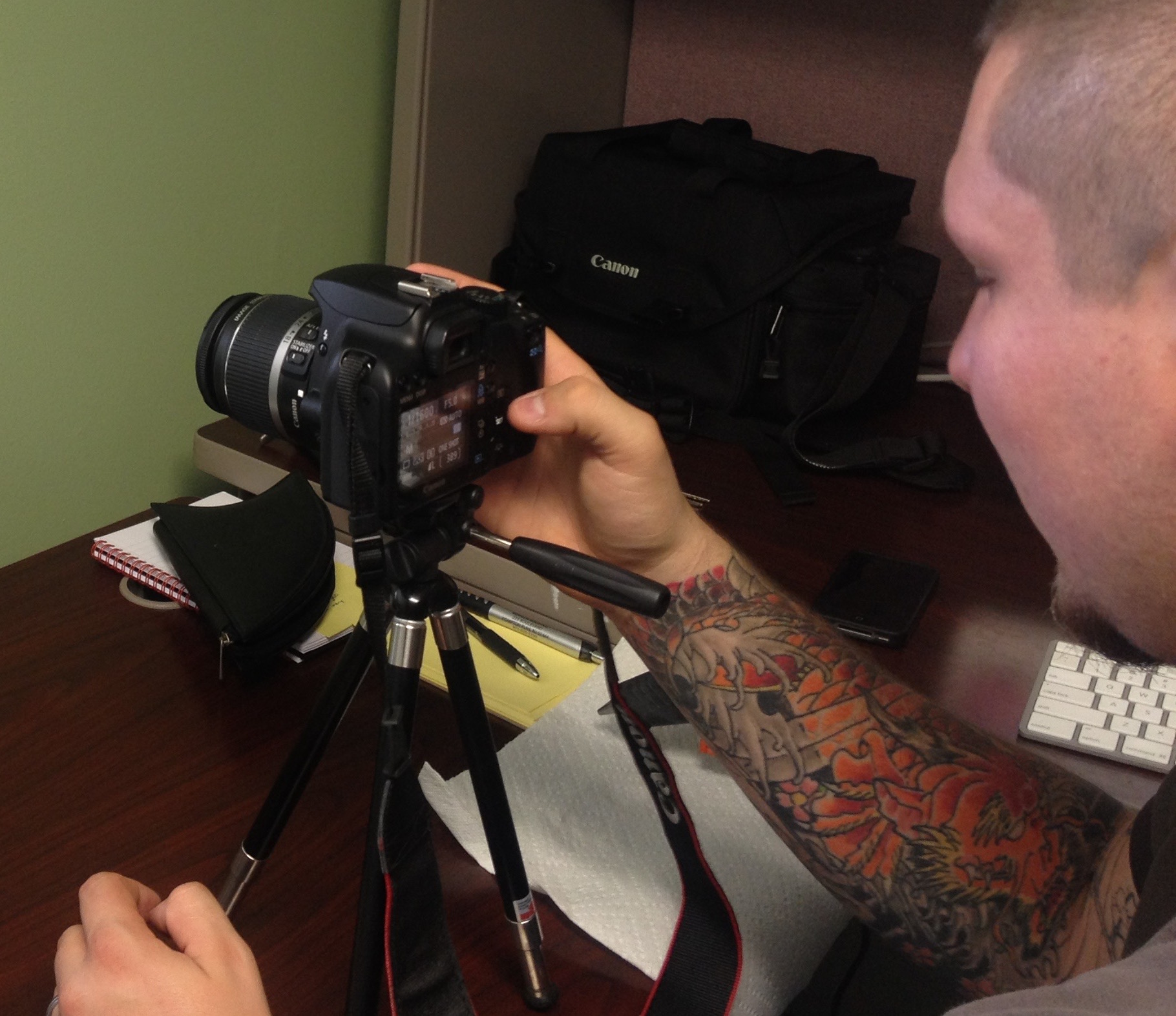 Kurt branching out from web development into product photography
John always jokes that he taught me everything I know, although I'd like to think I taught him a few things along the way as well. Throughout the years as I expanded my talents I was given greater responsibility, eventually attaining the titles of Sr. Developer/Project Manager.
One of my fondest memories here at JAM were becoming and staying the "Office DJ." The team here had the pleasure of listening to hard rock and metal with the occasional country day, something they are probably incredibly happy to say goodbye to. Christmas music was always on full blast, BUT, not before Thanksgiving as ordered by the big man! My desk was always the most festive as I made it a point to show up extra early to decorate with Christmas lights! I never worked my birthday, but the office always got to enjoy birthday cake in my absence!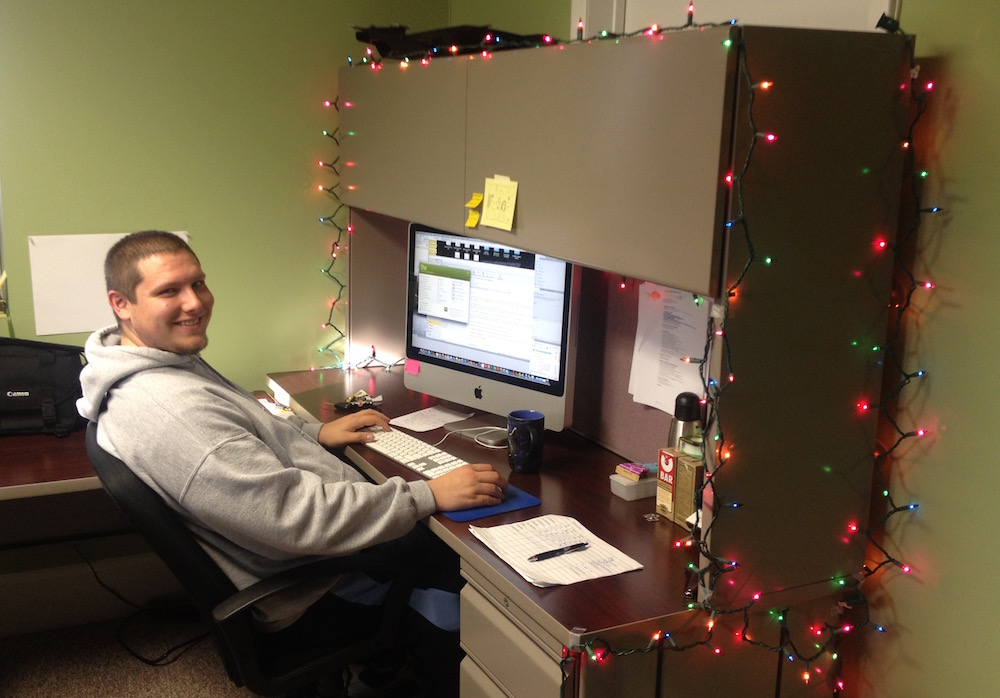 Kurt at the old office rocking his trademark Christmas lights
I hit some of my life's biggest milestones while working at JAM, such as getting married, buying my dream car, having my first child, and buying my first house, which almost all would not of been possible without JAM.
It's going to be hard not to take that instinctual drive down rt. 23 and getting to the office 30 min before anyone else. I would like to thank John, for not only giving me my job out of college, but for also teaching me the industry, and allowing me to grow within the company. He has been much more than a boss, and he's someone whom I will always consider a friend. To my team, I'll miss seeing you guys every day, the video game conversations with Dan and Chris, sports talk with Christian and John (Giants suck, go Chiefs!), and losing to almost everyone in table tennis (except for Martina :P).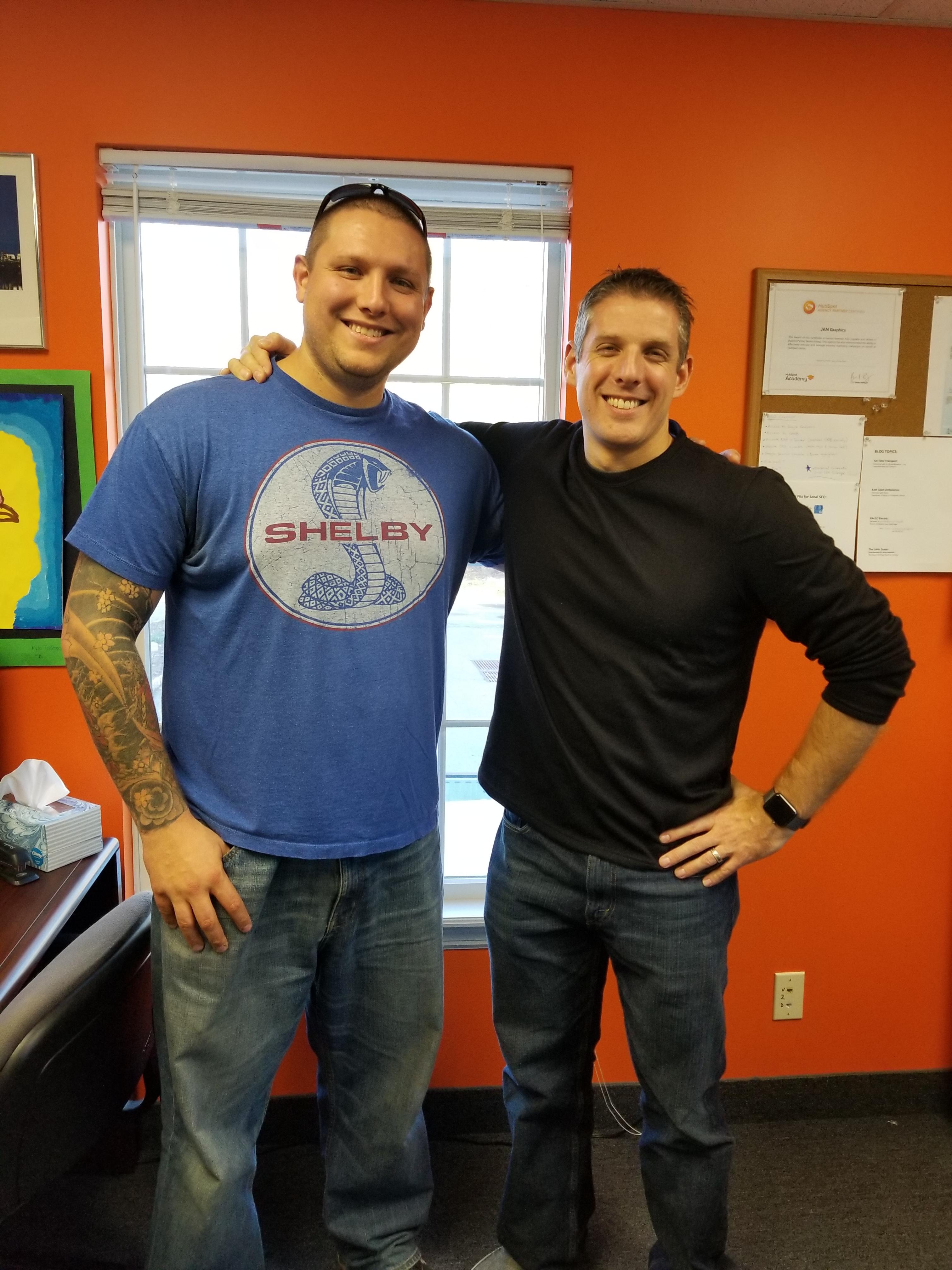 I also want to wish everyone at JAM, current and future, the best of success as I end this era and move on to the next chapter. May the company thrive as I always knew it would, JAM will always be a part of me.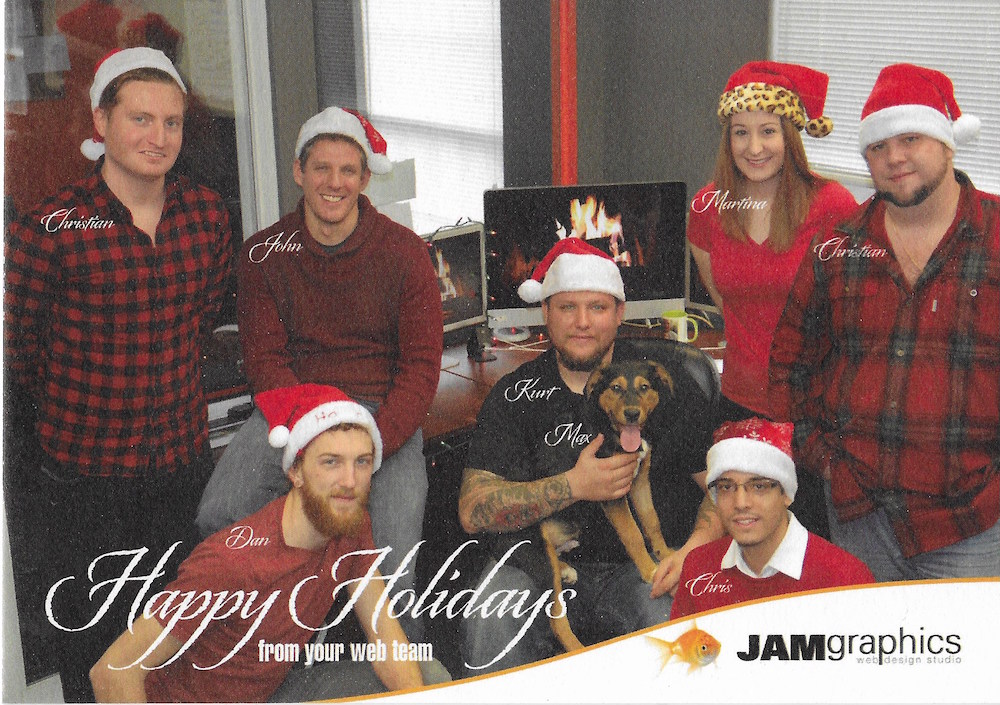 ---
A few words from John Tedesco - Owner and "The Big Man"…
I certainly did teach this guy everything he knows, as I say, with the exception of Judo and how to fire a gun. But yes, he's taught me much along the way, as do the rest of my team like being tough when I need to be and he has done an awesome job of taking over certain aspects of projects to alleviate more time to grow the business, which I absolutely could not have done without his dedication, ability to learn quick, and hard-working spirit since day one.

We had lots of fun in the office in 6 years and of course I think of Kurt as a friend. We've certainly been through a lot together... Like that one time I took on a project to design and develop a science textbook with a company... this was an 8 month project where I designed and developed with freelancers student books and textbooks for 5 elementary grades while Kurt manned the ship of website design, development, account management, support and sales all on his own. I'll never forget how he took the helm while I worked on such an obscure project that ultimately funded our ability to grow at an exponential rate.
Our first holiday party that consisted of Kurt and his wife, me and mine which is now a 14-person party every year.. you can bet Kurt will continue to join us every year regardless.
Although Kurt now is leaving us to pursue a change in career, I know he will continue to remain a part of JAM Graphics as he's promised to continue to work on the side as a JAM-Exclusive freelancer.
We'll miss you... JAM will miss you... Our clients will miss you... but on to secure your future for your family, always making smart decisions with your family first. Like I've taught you.