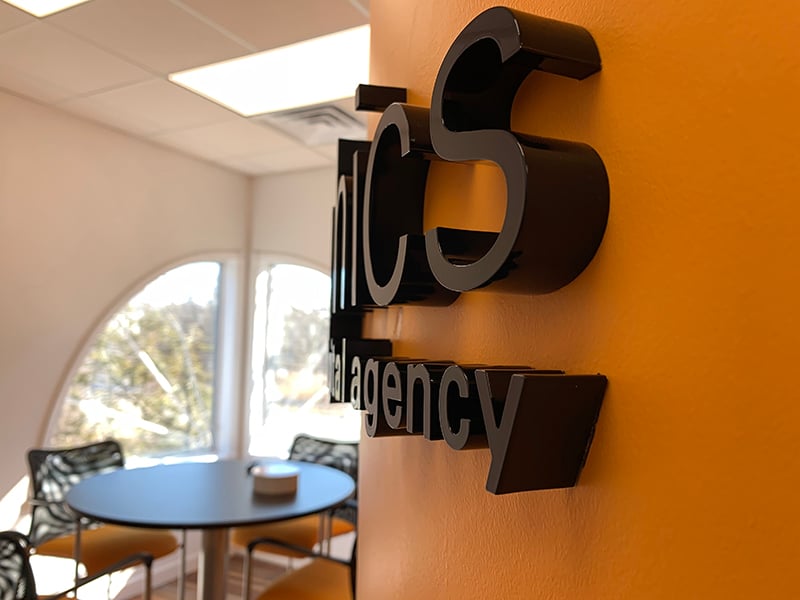 We are excited to announce that we have moved into a brand new space.
We have officially relocated to Wayne, NJ --- right by William Paterson University.
This place is significant not just because it's right by John's alma mater --- and not just because it totally kicks ass.
It's also significant because it is the exact location that John got his start in the marketing/advertising world.
For 25 years, D&L Advertising operated out of this space. And in 1998 --- their clients started asking them to make websites. The only thing was, they didn't know the first thing about how to do that. They were mainly experts in the more traditional print advertising world, making banners, newspaper ads, and graphics for car dealers, manufacturing companies, etc.

So they asked one of their employees, Mary Tedesco, if she could reach out to her brother who was doing some freelance graphic design work at the time.
So John came in and started working as a web consultant for D&L Advertising.
"I always thought that this office was so cool for some reason. It just had that feeling of an official business," said John.
Now in 2019, D&L Advertising has shut its doors, and sadly, former President Bob Frenchman has passed on. But we are honored to reside in this space and take the torch in his honor.
"I think it's really come full circle in a way. I never would have imagined when I first set foot in here 20 years ago that I would one day run my own business out of here," said John.
Our new space of 2600 square feet gives us plenty of room for client conferences, video production, ping pong, corn hole, and general fun.
Want to come see us in our new digs? We'd be happy to have you.
"We ended up buying the whole unit and one adjacent one attached to it. So we did a whole bunch of remodeling --- new floors, new kitchen, all new paint, we knocked out a few walls, just really opened up the space. It's been several months in the making but now that we've finally moved in --- it's everything that I had imagined."