"Playing hard to get: good for dating, bad for business."
---Google
If someone is searching for your business, or looking for a local service that you provide, you better do everything you can to be in those results. You have a few options.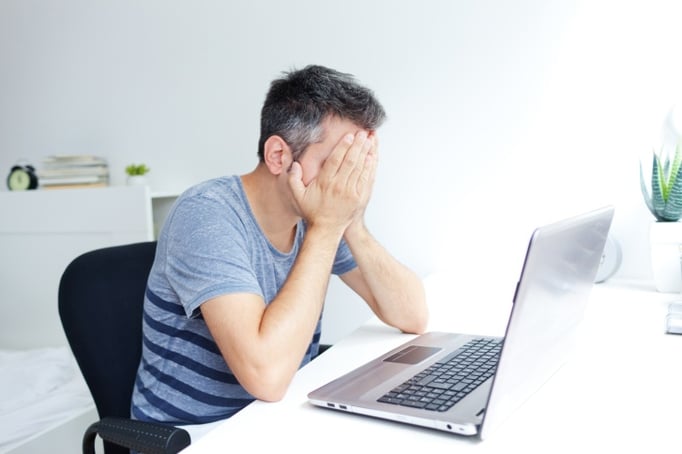 This doesn't have to be you
3 Ways to get found
You could see immediate results with pay-per-click advertising, but that might be cost-prohibitive depending on your industry. Some search terms have outrageous cost-per-click rates. If you rely solely on pay-per-click, once you stop paying, you'll stop appearing. You'll also need a well-designed, highly converting landing page to capture the traffic and turn them into real leads.
You could invest in the content of your website. Consistently putting new pieces of terrific content on your site will, over time, give you a bump in organic search results. This, however, requires a large commitment of time and energy.
Finally, and perhaps most importantly, you can make sure that all information that Google has about you is accurate, current, and complete. Let your local prospects find you across all devices right when they need you --- in the local results.
Example of a local search results page: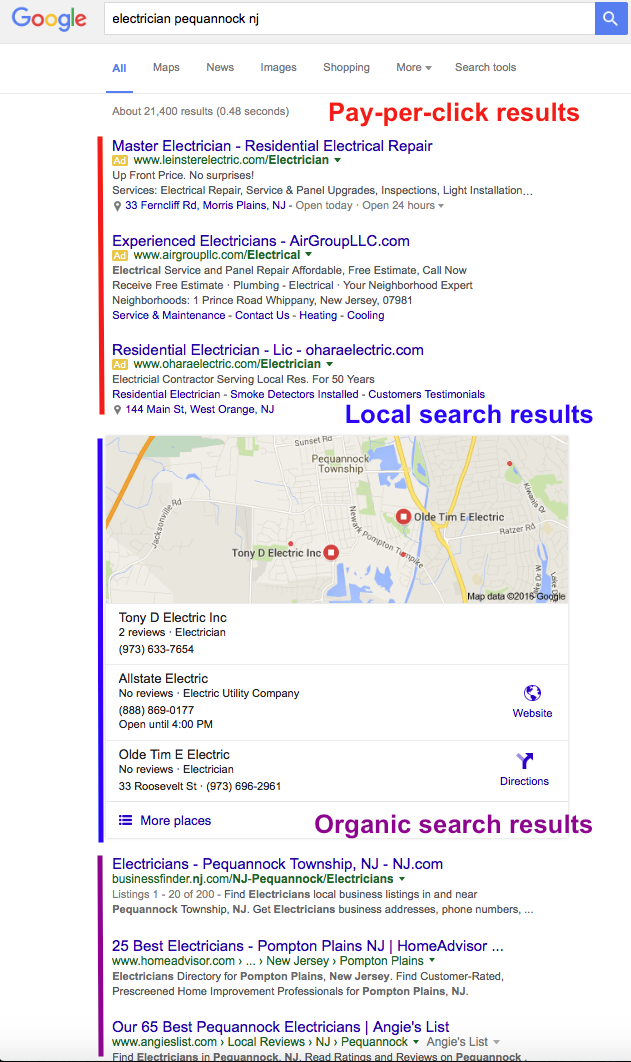 While you ideally want to have a strategy to appear in all three of these sections, if you don't know where to start, definitely consider local search optimization. For a potential customer searching for a service in a particular geographic area, the local results will often be the best answer. So how can you get there?
Enter Google My Business.
Use Google My Business and you'll:
Show up on the web

Get on the map

Share the right info about your business

Be found across devices

Be able to respond to customer feedback

Showcase your services

And more
Local business owners often find this overwhelming, but listing yourself properly doesn't need to be a hassle.
Get started
Check out these links:
Moving forward
Once you've created and optimized your business profile, start thinking about a strategy for gathering customer reviews directly on your listing. This will make you stand out even more. Don't forget to interact with your customers by responding to their reviews.
No excuses
If you make local search optimization a priority, you can start enjoying the benefits of getting found online.