In January 2016, Reeves Reed Arboretum came to us needing a website facelift. Their old site wasn't cutting it anymore. It didn't work properly on cell phones and tablets, and it didn't do everything a modern site should. They needed something that would
showcase the beauty of their historic estate and gardens, and also allow for additional functionalities suited to their specific needs.
Jump to specific sections:
Step one was to meet with their team to discuss the scope of the project. After getting an understanding of their requirements, we sent a proposal. Happy that we had priced the project right where they had expected, they gave their approval and we moved forward with development.
In less than two months, we overhauled the entire site. The Reeves team actually provided us with a wireframe design to work off of, so we did our best to bring their existing vision to life. For a client to provide us with a wireframe is relatively rare, and certainly not required, but we admired their initative and attention to detail.
Before: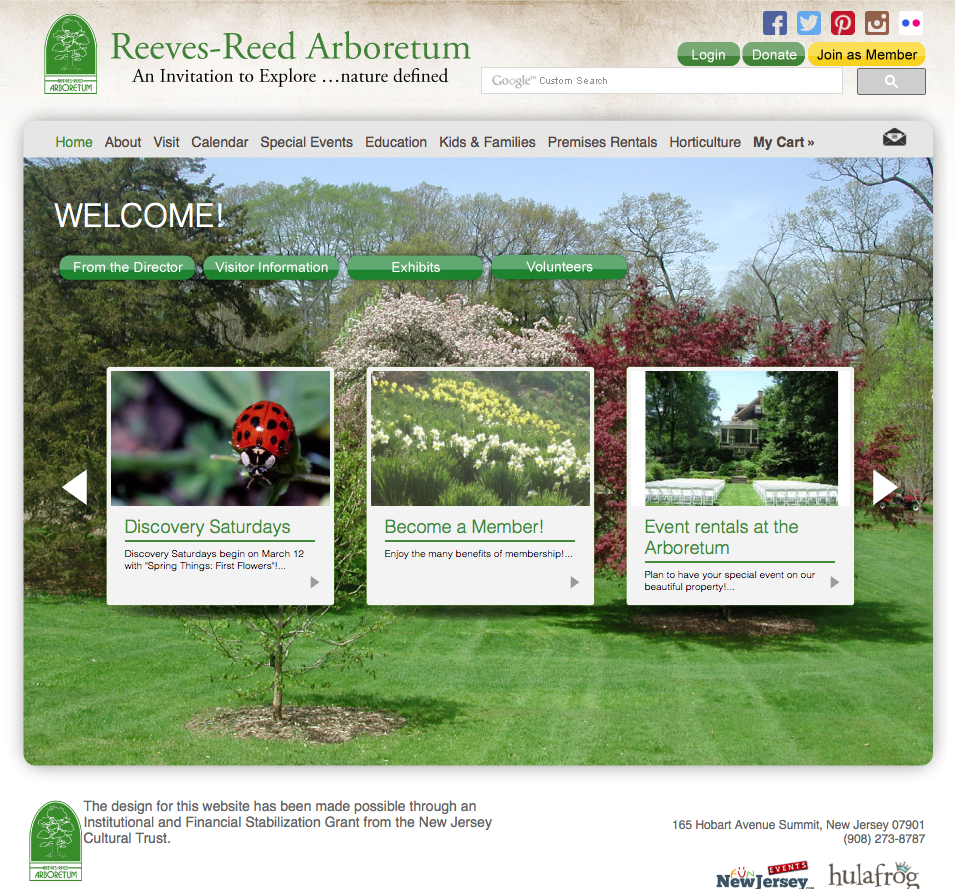 After: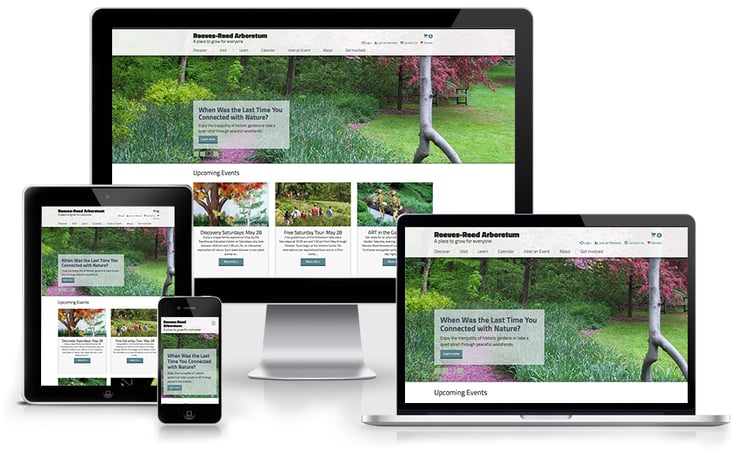 ---
The before and after images speak volumes about the aesthetic changes, but it's what's under the hood that makes the site shine.
The new Reeves-Reed website now works flawlessly on all different devices. No more pinching and zooming for their clientele. This is key given that 51% of their website visitors are on either phones or tablets.
We created a custom members portal that allows for signing up for nine different types of memberships, making donations, purchasing event tickets, updating user information, and managing preferences. For an organization that relies heavily on the community for support, an engaged member base is absolutely critical. We understood this and made sure that the user came first in terms of usability, layout, design, and functionality.
Custom calendar and event preview page
Rather than use a pre-built template, we created our own calendar page and event preview view. The Reeves staff can now easily manage, update, and customize one-time events, recurring events, events with different time requirements, and more.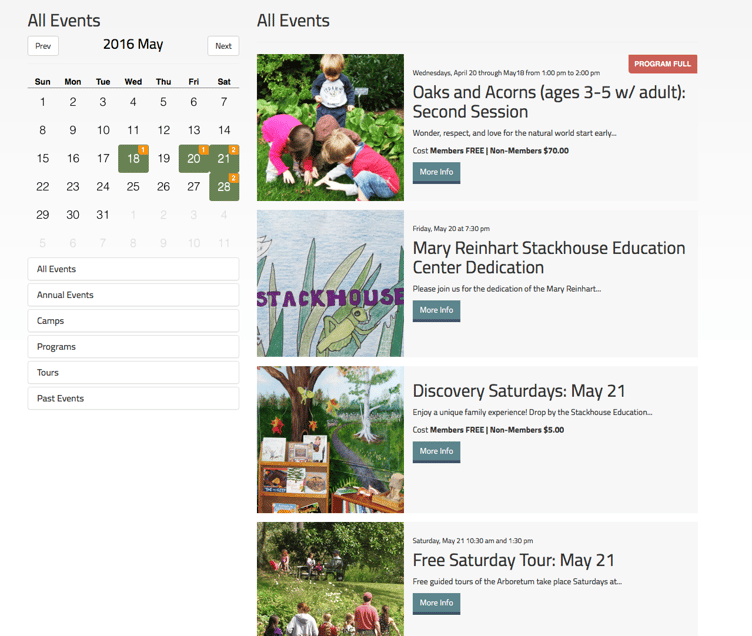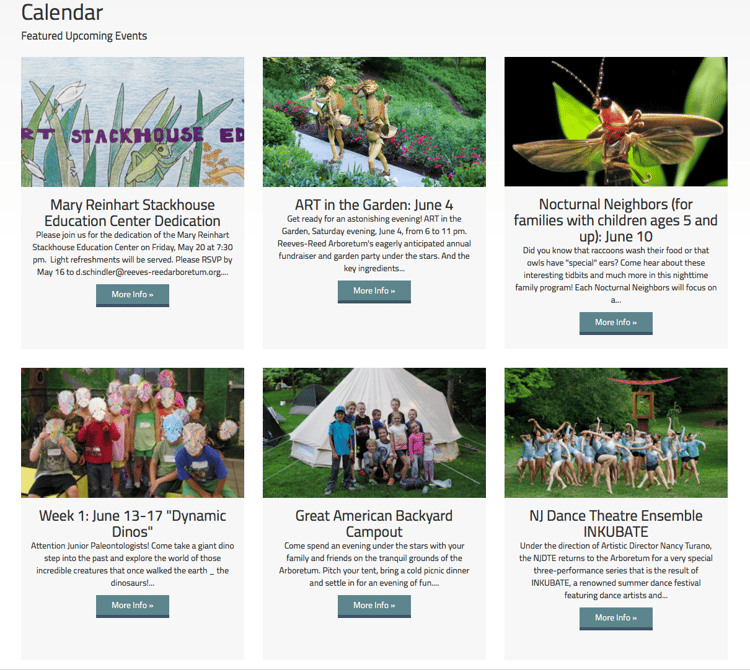 Custom map of gardens and hiking trails
We built a custom animated map of their entire grounds. This way, a visitor can easily get a feel for the layout of the arboretum, as well as click individual points on the map to learn more about that particular area.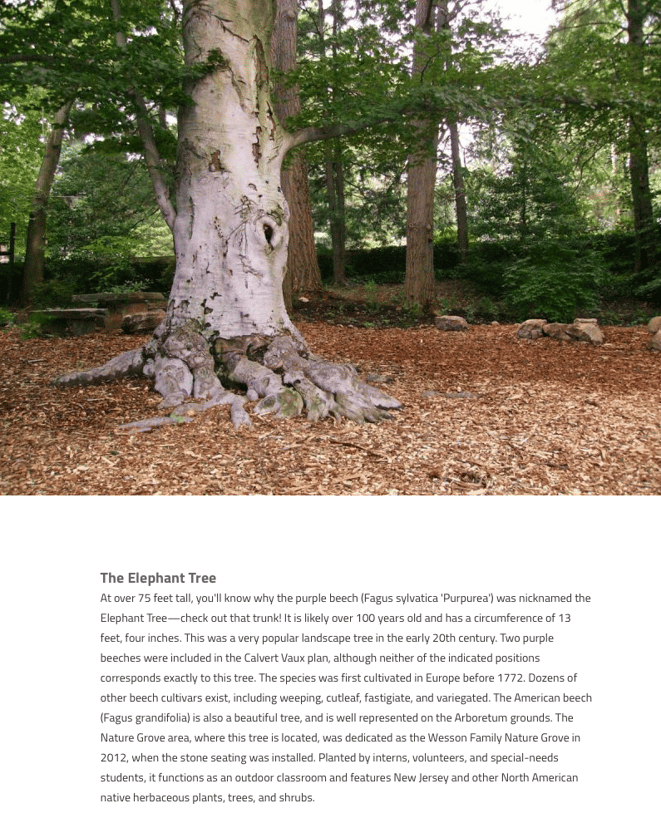 Visitor's center iPad integration
After programming a custom map section on their site, our lead developer, Kurt Miller, physically visited the arboretum and set up their iPads to act as virtual tour guides. With our instruction, the arboretum staff members are now totally comfortable with operating the virtual assistants. Now, when visitors arrive on location, they can see what they have in store ahead of time --- and plan their trip accordingly.
Because the virtual console was designed specifically for use on dedicated iPads that have been set up in a particular way, it doesn't necessarily translate 100% accurately to inserting it here on our blog, but it will give you an idea. Click below to interact with the Reeves custom tour guide.
To visualize where the arboretum's funding comes from, we developed a dashboard that displays a pie chart. Now visitors to the site and potential donors realize how much of their funding comes from donations, and how important giving really is.

Summary
We're proud that when Reeves-Reed needed a new site, they trusted us to get it done. We delivered a finished product that not only met all of their requirements, but did so on time and under-budget. They now have (if we may say) a magnificent site to match the beauty of their property.
Partially due to this upgrade, they believe that 2016 will be their most prosperous year to date. Next winter, when they release their 2016 financials, we should see an even clearer picture of how a practical, beautiful, and functional website can impact a non-profit's bottom line.
But our relationship does not end here. We are still in touch with the team on a regualr basis to make sure they are totally comfortable with their site and that they are using it to the fullest.
We encourage you to take a look at their new site and stop by for one of their many events this summer.
"John, you are truly generous of spirit and talent. We could not and would not have undertaken this project without the reassurance your team gave to us. We learned a lot and moved so far forward that I can't tell you enough how pleased I am."
----Frank Juliano, Executive Director
"You guys truly are the best. You really did a fabulous job and we're all so proud of our new website. Thank you!"
---Mary Nohara, Website & Database Administrator