Non-Profit Organization Site Launches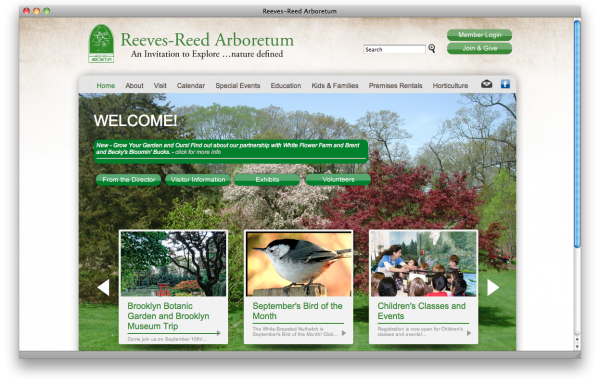 The new Reeves-Reed Arboretum of Summit, NJ has arrived! In the old days, their website was... well... it's fantastic now! that's all that matters! custom e-commerce built in to receive donations and new memberships... and a custom content management system so the Arboretum can keep it updated day or night! Custom graphics and clean navigation keeps it organized and inviting!

Check it out! Especially those who have kids... I love getting jobs like this, now I know where to bring my son for a campout!